The Experience
It's an all inclusive experience
All of our boudoir packages include a pre-session
consultation to plan your dream photography
session
, hai
r and makeup, expert posing and
direction, and a private portrait reveal appointment
to select your photographs.
Your Consultation
Your session is scheduled, you have paid your
session deposit and you have your Welcome Packet
in hand. So, what comes next?
Your boudoir session experience begins with a pre-
shoot consultation where we will discuss the kinds
of images you would like to create. We will go
through the style guide and begin planning your
wardrobe. We will talk about your likes and dislikes.
We will discuss music, refreshments and so much
more! This is also a time for us to connect and get to
know one another before the day of your photo
shoot.

Your Photo Shoot
The day of your boudoir session has finally arrived!
We are excited to have you at the Studio and will
spend the entire day devoted to making you feel like
a movie star.
Your photo shoot will take approximately three to
four hours during which time we will go through
three or four wardrobe changes. There will be
music, refreshments and lots of laughs. We also
invite you to bring a friend with you. We want this to
be a completely enjoyable experience, and things
are always more fun with friends!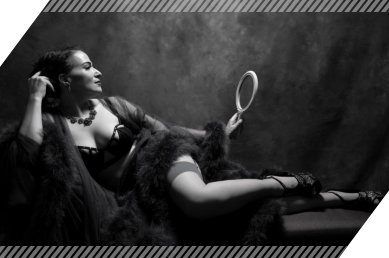 Your Reveal Appointment
Two weeks after your portrait session you will
return to the Studio to see your finished
photographs. At this appointment you will review
your photographs and make your selections. What
you purchase is entirely up to you.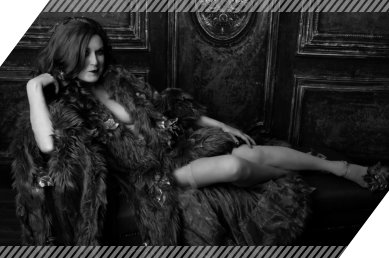 Your Photo Delivery
Once you have made your selections at your reveal
appointment, you will receive a USB drive to take
home with you that day. The printed images will
take approximately seven to ten days to produce.
We will contact you as soon as your printed package
is ready to schedule your delivery. We are happy to
meet you at a location of your choosing for your
convenience.